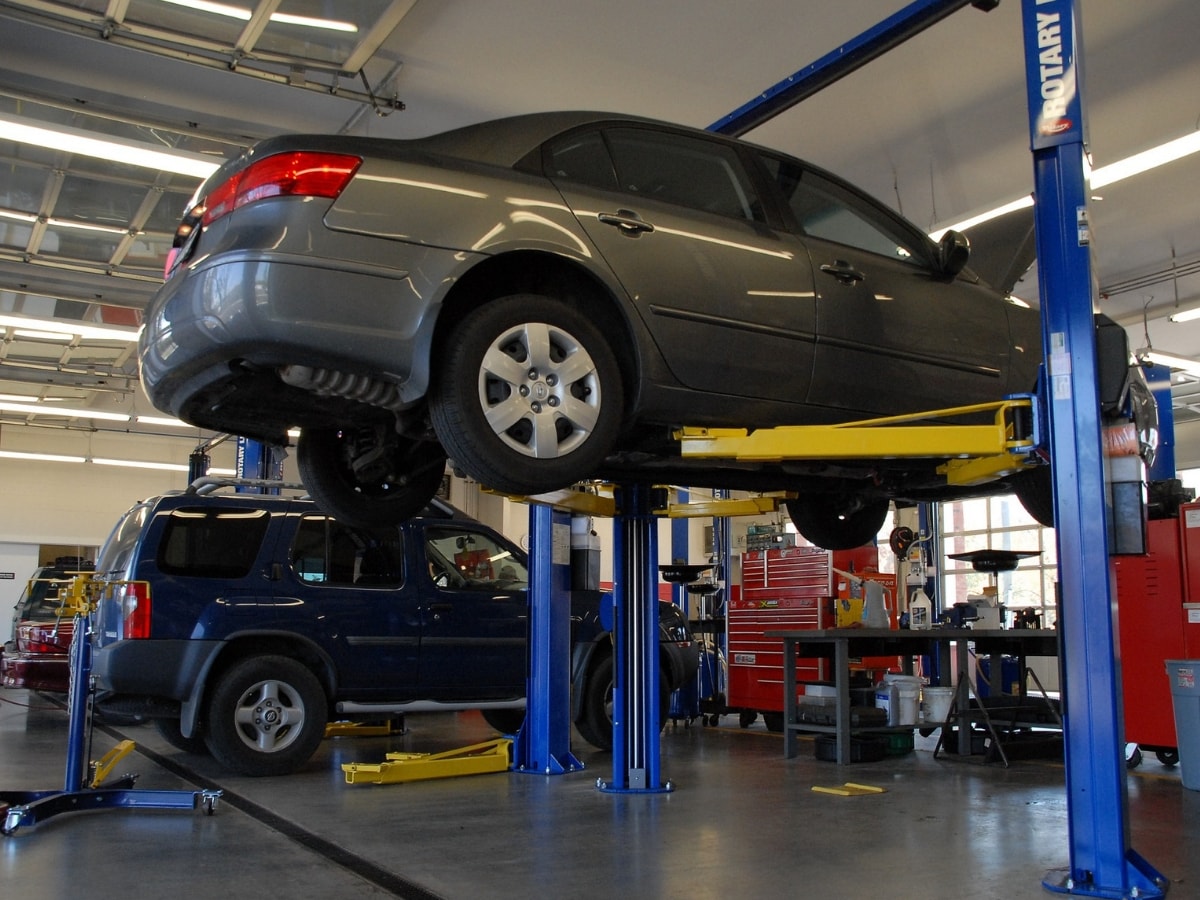 Rear Axle Replacement Service in O'Fallon
Your rear axle does more than just support the rear of the car. There are tons of working parts that make up the rear axle that all need work and service. Rear axle service is a rather large blanket term. This type of service can mean fixing broken or leaking seals, removing the rear axle to replace broken parts, and even working on the rear differential or doing routine maintenance. Your rear axle does a lot and having a great team on your side is going to make a big difference in the way that your car performs and in how well the service is done. A rear axle service is going to help make sure your car keeps going no matter what.
Why Should I have a Rear Axle Service?
In terms of rear axle service, you need to make sure that you keep your rear differential in good shape to make sure that your wheels are going to get the proper power they need, that they are going to be able to turn as needed, and that everything is going to be in good shape. Your rear axle supports many different aspects of your car including your differential. You should be having your rear axle serviced as needed on the recommended contact us that your car maker has put forth.
Risk of Ignoring Your Rear Axle Issues
Neglecting care for your rear differential is going to result in tires that are not able to rotate at different speeds. This means that if you have a rear wheel drive car, your rear wheels are not going to be able to go faster than your front wheels which can result in difficulty driving. Your rear axle seals can also bust and leak, your axle can rust, and you can have any other range of issues regarding your rear axle if you do not take the time to get your axle working properly.
Travers Premier Auto & Tire Service
Travers Premier Auto and Tire Service can help to make sure your rear axle is in great shape and that all the necessary precautions have been taken. We also have a comfortable customer waiting area where you can sit and relax while you wait to have your car worked on. Your rear axle is more important that you might imagine and taking the time to get proper service is going to make a huge difference in the way that your car drives.